Chiropractor Fanwood NJ
Welcome to Fanwood Back Relief Center located in Fanwood, NJ. At Fanwood Back Relief Center we are proud to provide high quality, comprehensive patient care. It is our goal to get you relief from your pain or discomfort. We offer exemplary chiropractor care among other treatment options right in our office. Class IV laser therapy, spinal decompression, kinesio taping and vibrational therapy, among others are available to help you return your body to comfort. Our friendly and knowledgeable Fanwood chiropractors strive to make every patient experience a positive one.
Fanwood Back Relief Center
I chose to become a chiropractor in Fanwood in order to serve the wonderful people of this community. I love living here, of course I would want to work here, too. I am proud to provide my services to my hometown community. When you have the need for our services, Fanwood Back Relief Center is available to you. We accept all major insurance plans.
Feel free to stop by during our office hours. Walk-ins are always welcome! No appointment needed, be seen today!
Insurance is also accepted at Fanwood Back Relief Center.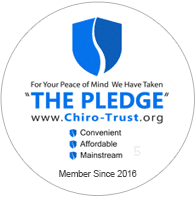 Your Healthcare Goals. Our Team.
How can chiropractic care help you?
At Fanwood Back Relief Center we are experienced at effectively treating back pain and neck pain. We help return the body to comfort from common daily aches and pains of the back and neck, was well as alleviation of chronic pain. We successfully treat fibromyalgia, neuropathy, carpel tunnel syndrome, headaches and migraines. We also treat various sports injuries and injuries resulting from accidents.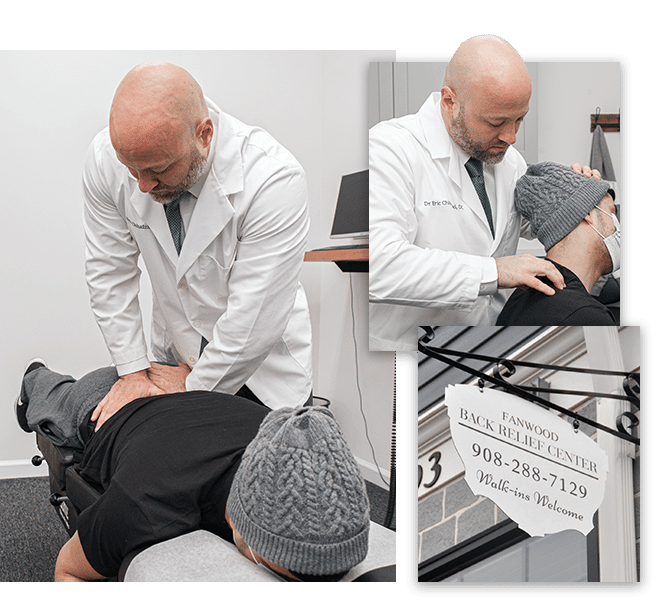 About Our Office
Our practitioners have over 30 years of experience combined. We combine traditional hands-on Chiropractic care with the very latest in advanced medical technologies to offer a comprehensive approach to back and neck pain relief. Fanwood Back Relief Center is a walk-in welcome, short-term care relief center, which means no long-term treatment plans. We pride ourselves in getting our patients out of pain as fast as possible so they can get back to work and the things they enjoy doing. Once they are feeling better we release them from care and if they need us in the future we are here for them.
Patients at our office can just walk-in for treatment during our office hours and get treated, no appointment needed. We accept all major insurance plans. We accept all major insurance plans and welcome walk-in appointments at any time of our normal office hours so you don't have to ever stress about making your appointment time.
Chiropractic care is one of the safest means to back and neck pain relief and has been found to be the number treatment of choice for safety and effectiveness by various research studies.
Common Misconceptions
One of the biggest misconceptions about Chiropractic is that it is necessary to continue treatments even when the pain is gone. At Fanwood Back Relief Center we concentrate on helping our patients find pain relief in the short term. Chiropractic care is a treatment option that can help relieve the body from pain. Our number one goal is getting our patients to feel better as quickly as possible and release them from care. Our doors are always open to our patients if they need us again in the future.
Another misconception about Chiropractic care is that always involves "popping or cracking" of the joints. At our office we utilize the latest Chiropractic instruments that don't involve "popping or cracking" but rather a low-force high velocity force to provide adjustments to the joints and get you feeling better. We cater our treatments to what our patients are comfortable with.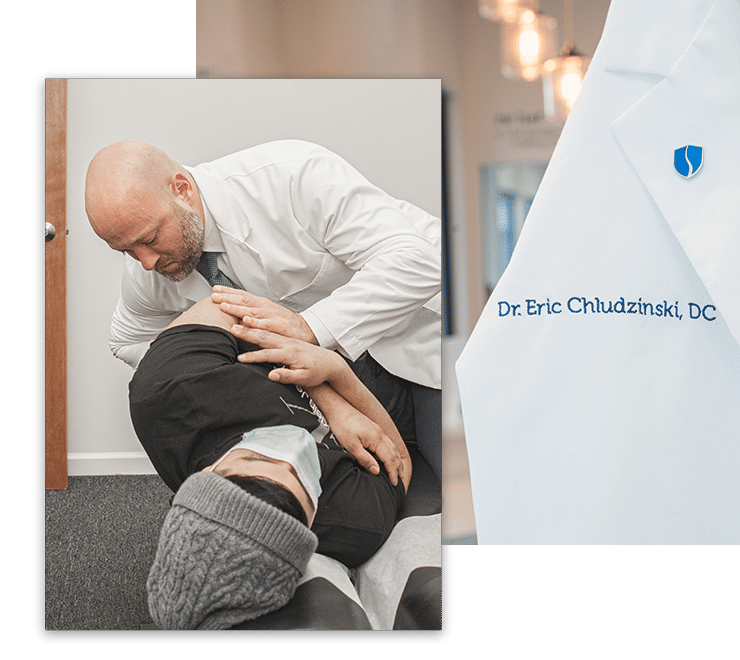 TRUSTED CHIROPRACTOR: READ OUR REVIEWS